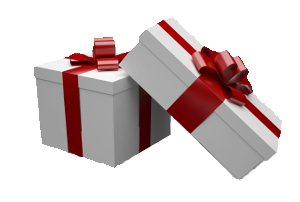 Unwrap now the gifts we prepared for you and your children.
A healthy planet, clean air, clean water and healthy food - outlawing Ecocide will contribute to ensuring this not only for our but also our children's generation. You can make it happen today! Sign at www.endecocide.org and forward this to at least 10 other people.
On this great occasion we wish you joy, good health, and a prosperous future for you and your dear ones.
These days people travel many miles to be with one another, to be with the ones they love.
The Joy of this holiday could not be separated from all the richness Earth gives us. Our food, clean air, fresh water, energy, materials and so much beauty. The earth has been caring for us for a long time, and now we are putting that care at risk. It is time for us to shelter the Earth from harm. As we understand this is not a luxury, we all depend on Earth's services and we are equally entitled to enjoy them in the present and in the future.
It is in our power to bring about a change. Where we start being responsible for the impacts of our actions. This year, gift a special present to your loved ones.

We invite you share your love and care. Give rights to the earth, make a special Christmas gift - Sign the initiative and ask others to sign.

What a wonderful gift that would be. That really would be a 'Merry Christmas and a Happy New Year'; to safeguard the Wonders of Nature for us and for the children of the future.

Merry Christmas to the Earth,
www.endecocide.org