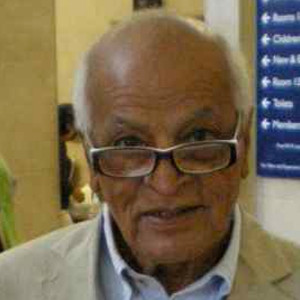 "We are nature, so destruction of nature is destruction of ourselves. We need to save nature to save ourselves."
Satish Kumar
Indian activist and editor of Resurgence & Ecologist magazine. Jain monk and nuclear disarmament advocate, pacifist
Hello dear supporters!
Every vote counts! We are approaching the deadline to get 1 million votes, every vote makes the case stronger to promote the law against Ecocide. We are proud to say that there are already 80 thousand European Citizens that support the initiative! This is an important step for our growing movement, and it will continue as you will hear in the coming weeks. And now for some updates -
Ecocide cases in Europe and the world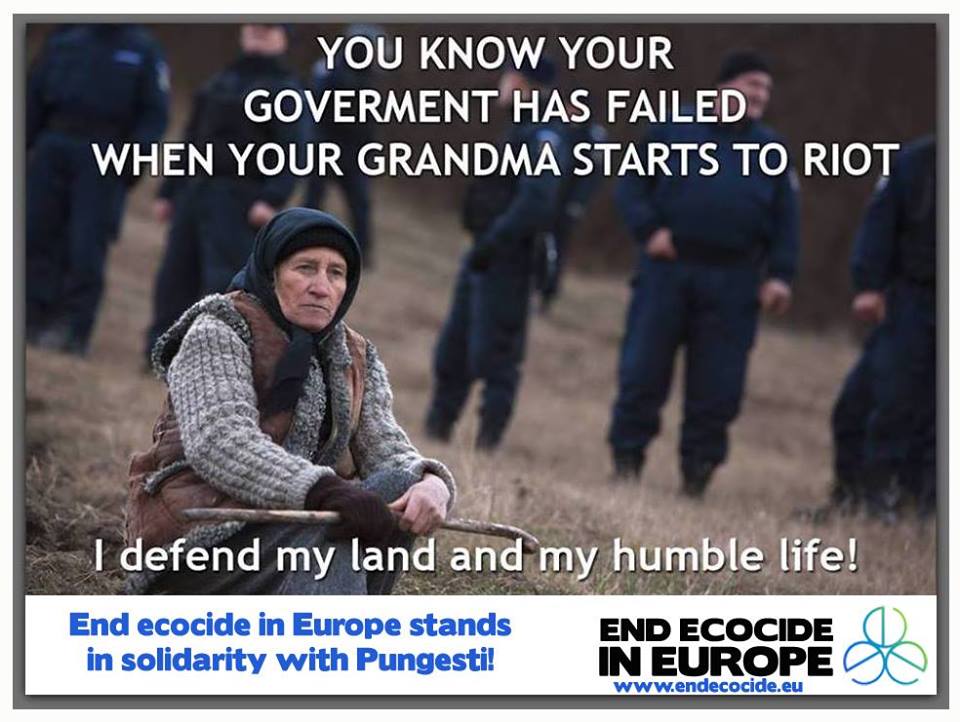 Fight against Ecocide in Romania is getting bloody. In Pungesti village where Chevron is about to explore shale gas opportunities, protesters faced armed forces and police brutality while demonstrating non-violently. Read more here. This is not the only Ecocide in Romania. Another threatened area is Rosia Montana where they plan to open a second open-mine that will require the use of cyanide to extract gold and is expected to require the destruction of three villages and four mountain tops. This is a potential Ecocide too read more here.
While we still don't have the law to try companies which cause Ecocide we do have a "shame award". Companies that are responsible for "human and labor rights violations, environmental destruction or corruption" can win the prestigious prize as the worst company of the year. This idea is run by the Public Eye awards in partnership with Greenpeace and Berne Declaration. Go and vote - here (**The website is available in French, Spanish , German and a few more languages)
Our News!
The Federation of Young European Greens (FYEG) and the European Green Party have declared their support for End Ecocide
End Ecocide has been covered extensively by the press. See for example the interview by Lucia, the Italian Coordinator with Telecolor in Cremona. Do you have any contacts with local, national or international television or radio? Please let us know! .
Prisca, our director, handed over the overall PEA Award to this year's winner on behalf of last year's winner Polly Higgins. See the winners here.
Prisca Merz participated in a conference entitled "An ECI that works" to advocate for improving the ECI. In the conference different initiatives shared their learnings and discussed the pros and cons such as useful existing tools and support, necessary changes in rules and required new tools and additional opportunities. Read more here.
Thomas, our IT committe member and Austrian coordinator, had a presentation on the national congress of the green party in Austria
New videos and new supporters on our YouTube channel –End Ecocide In Europe
Please join our initiative on causes.com to get more updates and invite all of your friends, European or Non-European to spread the word internationally.
https://www.causes.com/endecocide
Upcoming/Current Events
December 11 - Prisca Merz, Director End Ecocide in Europe, speaking in the plenary of the European Economic and Social Committee in Brussels
December 14 – Twitter Day – help us tweet and raise awareness to increase the number of signatures – see here
January 5 – Deadline for End Ecocide Video Competition – We are launching a video competition for a short video, with a prize of €500 going to the winner and 4 prizes of €100 going to 4 runners-up. The video should encourage viewers to vote for the initiative. For more info – click here

Thank you for your support and help in this campaign! We only have a little bit more than a month left to collect the remaining votes. We can achieve this only together. NOW IS THE TIME! Spread the word and tell your family and all your friends and colleagues, who haven't heard about us. Ask them to sign too!
For any questions or comments please contact us at info@endecocide.eu