Dear supporter of End Ecocide,
It's already November which means the COP in Paris is around the corner! This is what we have all been working towards the whole year. And it was a very fruitful year for our movement to say the least.
We would like to present a great project that was born in collaboration of End Ecocide on Earth and the Global alliance of the Rights of Nature (http://therightsofnature.org), NatureRights (http://naturerights.com) and Attac (https://www.attac.org/)
The Third International Tribunal of the Rights of Nature will feature internationally renowned lawyers and leaders for planetary justice, who will hear cases addressing issues such as climate change, GMO's, extractive industries and other environmental rights violations. In short: cases of Ecocide. Judgements are based on Universal Declaration of the Rights of Nature, and some cases will be judged based on the proposed ecocide amendments to the Rome Statute, the legal basis of the International Criminal Court, by End Ecocide on Earth (Mega dams and Oil Spills on the 5th of December). The Tribunal is part of a general Earth laws campaign "Rights for the Earth" which aims at establishing a new legal framework to strengthen State's future climate commitments, trough international norms to protect ecosystems, and humans who rely on them, as well as judging and punishing perpetrators for the most striking environmental crimes.
We will be organising several events parallel to the COP. You are welcome to join whenever you can.
The two major events will be: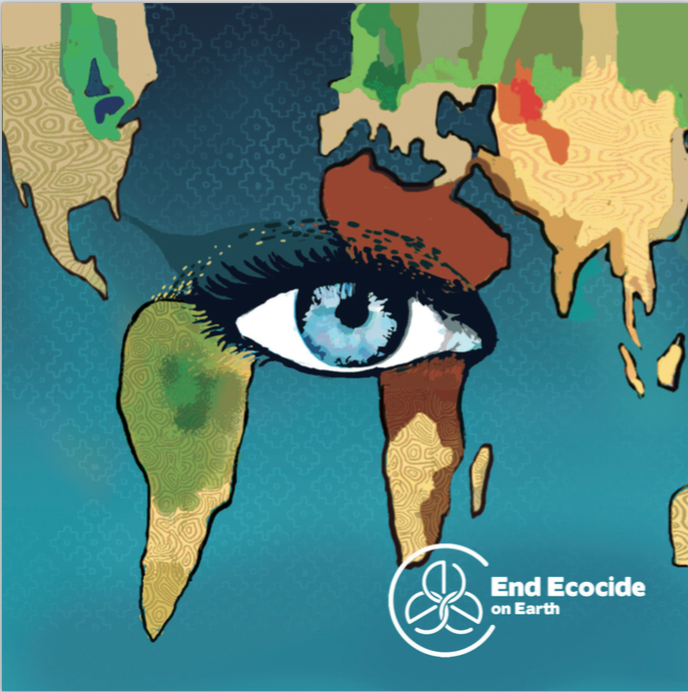 Dec 3: Conference "Rights for the Earth : towards new international norms". This conference discusses initiatives towards an international framework to protect the planet with Valerie Cabanes (End Ecocide on Earth - France), Roger Cox (Urgenda Netherlands), Alberto Acosta (Buen Vivir, Ecuador) Cormac Cullinan (Autor Wild Law - South Africa) and many others.
@PlacetoB - 14h30-17h30 !! Register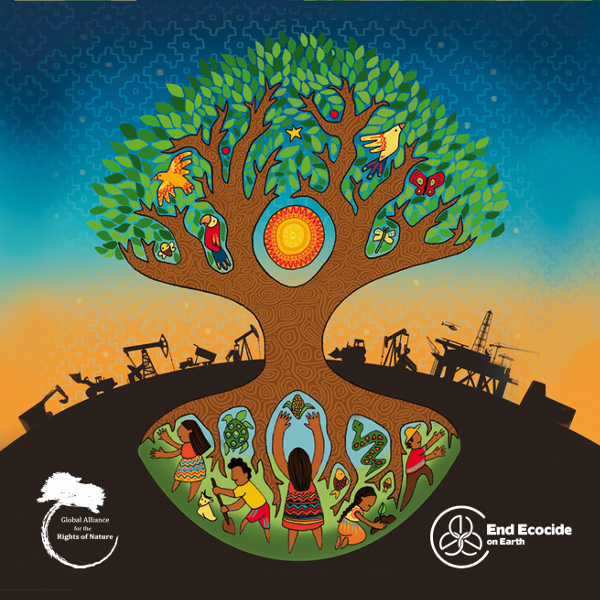 Dec 4, 5: International Tribunal of the Rights of Nature. This tribunal features false solutions to climate change and ecocides, such as fracking • agro-food industry/GMOs • mega-dams in the Amazon • defenders of mother earth • oil exploitation ecocides • with internationally renowned experts as Vandana Shiva, Pablo Solon, Tom Goldtooth, Felicio Pontes, amonst others. It proposes groundbreaking new legal structures that fundamentally change the legal status of ecosystems: from being regarded as property under the law to being recognised as right-bearing entities. We are particularly excited about this opportunity to test the End Ecocide Amendments proposed to the International Criminal Court.
@maisondesmetallos 9h-18h, 4, 5 Dec. Register
With these events, End Ecocide on Earth would like to raise awareness of the ecocide proposals and win the support of a Head of State to officially propose the 17 amendments to the Rome Statute of the International Criminal Court related to the crime of ecocide to the General Secretary of the United Nations Ban Ki Moon.
We need your help!
Help us getting witnesses and experts to the tribunal in order to have the most relevant tribunal to demonstrate how EEE proposed amendments can be used in real life to protect the earth. We will demonstrate how Chevron and Shell would have to pay for the damage they did if the Ecocide law was in place.
That's why we are running a big crowdfunding campaign and everyone interested and supporting this initiative is invited to join efforts. Please join in!
We will re-direct some funds donated earlier this year for the Kinshasa meeting which unfortunately did not happen but these are not enough. Please help us now!
CIVIL SOCIETY MOVEMENTS ON THE RISE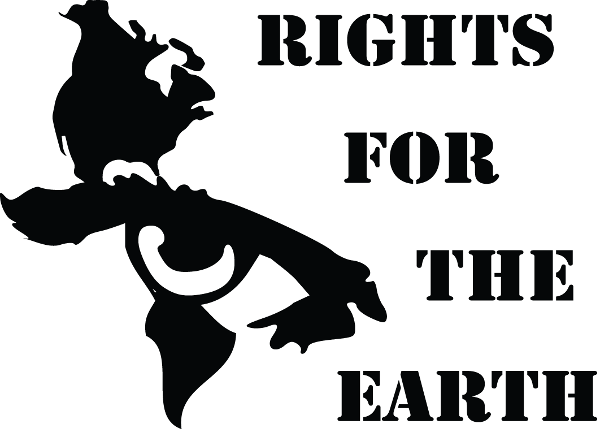 As you know, this year's COP is something special. There has never been such a big community of civil societies and organisations that are aiming for the same goal, protect the planet and give the Earth rights. We don't believe the officials anymore, we have been let down too many times. So we want to take it into our hands by demanding concrete solutions and binding agreements for all countries.
Some of the public events and marches where you can join End Ecocide are happening on these dates :
COY Conference of Youth 26-28 Nov.
Climate March - 29 November (worldwide, individuals can organize it themselves)
Climate Forum Montreuil - 5th-6th Dec.
Village mondial des alternatives Alternatiba / Montreuil 5,6 Dec.
Final March - 12th December (Paris, biggest march in world history)
Come at the Climate March to end ecocide!!
join our teams in our block
register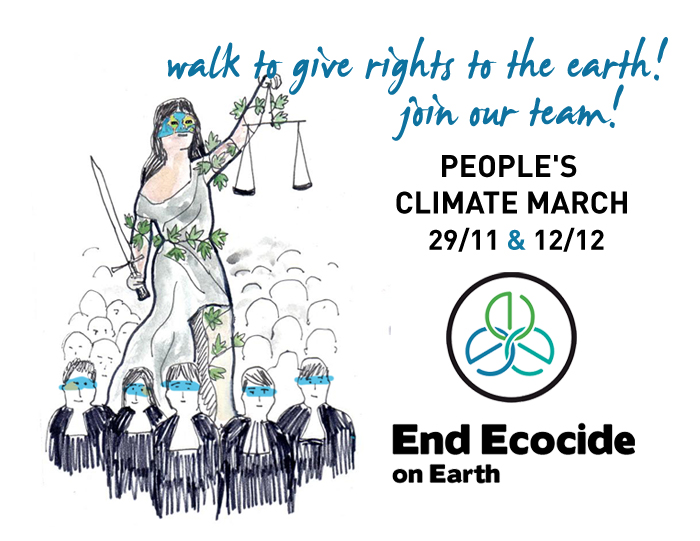 WANT TO PARTICIPATE WITH YOUR TIME AND EXPERTISE?
In order to get things done properly we need people with different expertise and skills to join us and help us. Maybe you will not be able to join us for the COP but you would like to participate in a different way on long term. This is your big chance! Join EEE team.
We need all of you! Are you an expert in environmental law, energy, ecosystemic services? Maybe you are part of a political party, local organization, journalist, designer, copywriter, translator, social media enthusiast….? Or maybe you just have time and are happy to help with whatever is needed? WE WANT YOU ON THE TEAM! Contact our team at info@endecocide.eu and tell us what you're good at. We are excited to hear from you!
Join our facebook pages !