End Ecocide on Earth conference
On Monday 13th October we will hear from a number of well-known speakers and experts, explaining about the history of ecocide and what it means, the relationship between ecocide and health, indigenous rights, environmental security, justice, climate change and others. We will learn more about the latest developments in the legal area – the Charter of Brussels and amending the Rome Statute. Needless to say, it will also be a unique opportunity to meet like-minded people from across Europe and share inspiring conversations!
On Tuesday 14th October young Europeans will meet policy makers to discuss ways to improve the European Citizen's Initiative (ECI). This event is organised in partnership with the ECI campaign. During the workshop we will explore the challenges that Citizens' Initiatives face, and will develop proposals of making it better – to benefit many more initiatives in the future years. In particular, we will focus on the question of engaging more young people with the ECI.
The event is free and open for everyone, so save the date and register by September 18! For more details, please see our blog.
Let us use this opportunity to remind that our work is totally based on volunteers and though many accomplishments can be achieved without financial resources, there are some things that we do need to buy for example for the conference: materials, travel, insurance, food, room bookings… If you feel you can also support our cause financially we would appreciate it greatly! All details for donation here. Your contribution can make a huge difference!
COP21 UPDATE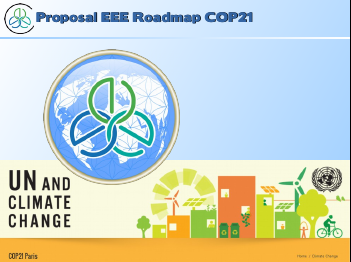 To those who missed our last newsletter, we joined a HUGE and exciting initiative of civil society organisations to create a joint pressure in the coming Climate Change Conference planned in Paris, December 2015 (or COP21).
200 participants from 70 NGOs took part in the first preparatory meeting. Our spokesperson Valerie Cabanes, along with two volunteers George Menahem and Prosper Akata, attended the meeting and presented End Ecocide on Earth's roadmap to COP21 along with the Charter of Brussels inviting other organisations to join the Global Call for International Justice for the Environment & Health. They also explained the methods and objectives of our international experts' group that is going to work on preparing an amendment to the Rome Statute. Much interest was expressed in our work and some interesting developments that we wish to share:
Firstly, Friends of the Earth Nigeria are willing to organize with us a mock trial against Shell at the COP21 events. They will be able to bring people that were/are victims of the environmental disaster occurring in their country to testify as part of the trial. Secondly we are planning a star shaped march to Paris from places where Ecocide occurred around Europe. This is a great opportunity to point that we need all the help you can think of, to make a big civil mobilization and really make a difference on this occasion. Join our volunteers force! The next preparatory meeting is planned to be held in Tunis, March 2015. More updates soon..
Important event - Join the largest climate march in history!! September 21st.
In September, world leaders are coming to New York City for a UN summit on the climate crisis. UN Secretary­ General Ban Ki-­moon is urging governments to support an ambitious global agreement to tackle climate change. A global mobilisation will take place - find the event happening close to you here.
Our Spanish super volunteer! Annalivia
This month we'd like to present to you one of the superheroes in our team – Annalivia Connolly who IS the Spanish country team. Besides handling on her own such a big country, which includes managing the Spanish facebook page, being in charge of Spanish translations, representing End Ecocide in festivals and partnering with organizations, she is also vital part of the global social media team making sure all of our news and calls for action come across to all of our fans and supporters. Due to her extremely busy engagement online she doesn't have the opportunity to make local events, meetings, etc. However, she has found the time for personal gestures such as sending hand-made X-mas postcards with End Ecocide wishes, and recruiting all of her colleagues at work to collect signatures and raise awareness about Ecocide. If you wish to help her you're always welcome to join and expand the team! Just get in touch with her (annaliviaconnolly@gmail.com).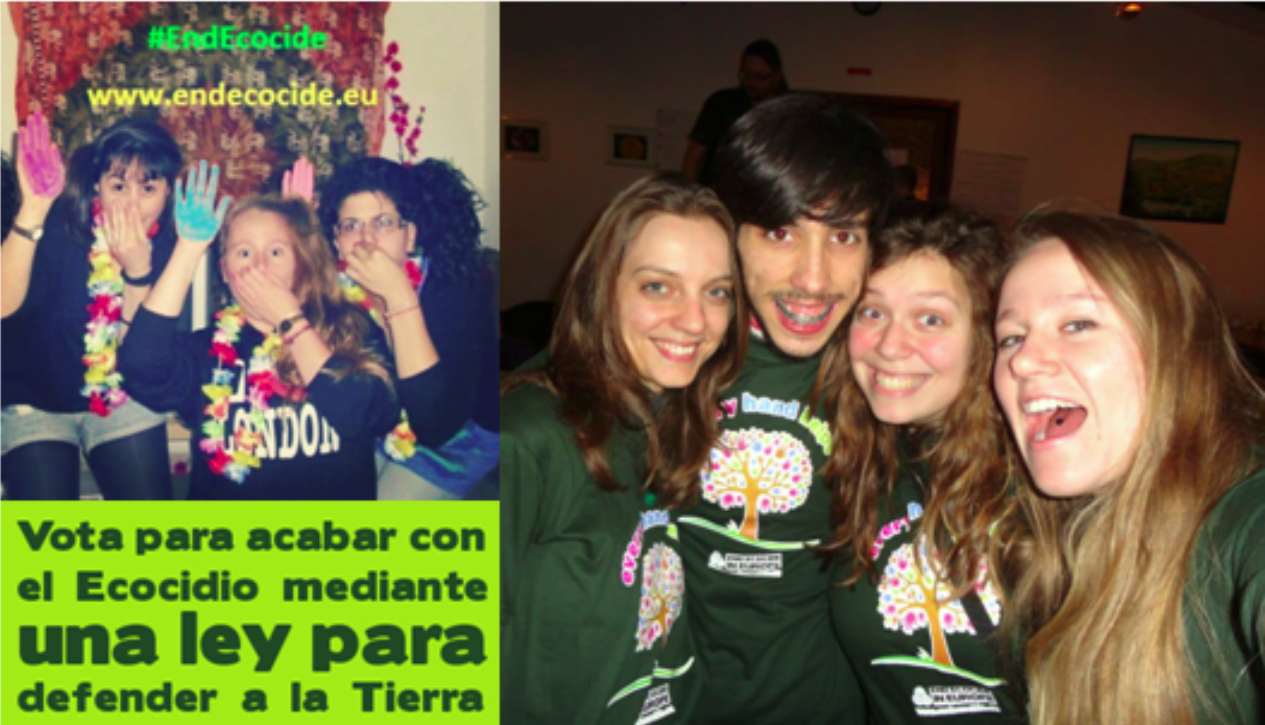 Annalivia (on the right) with some from the international team at our meeting in February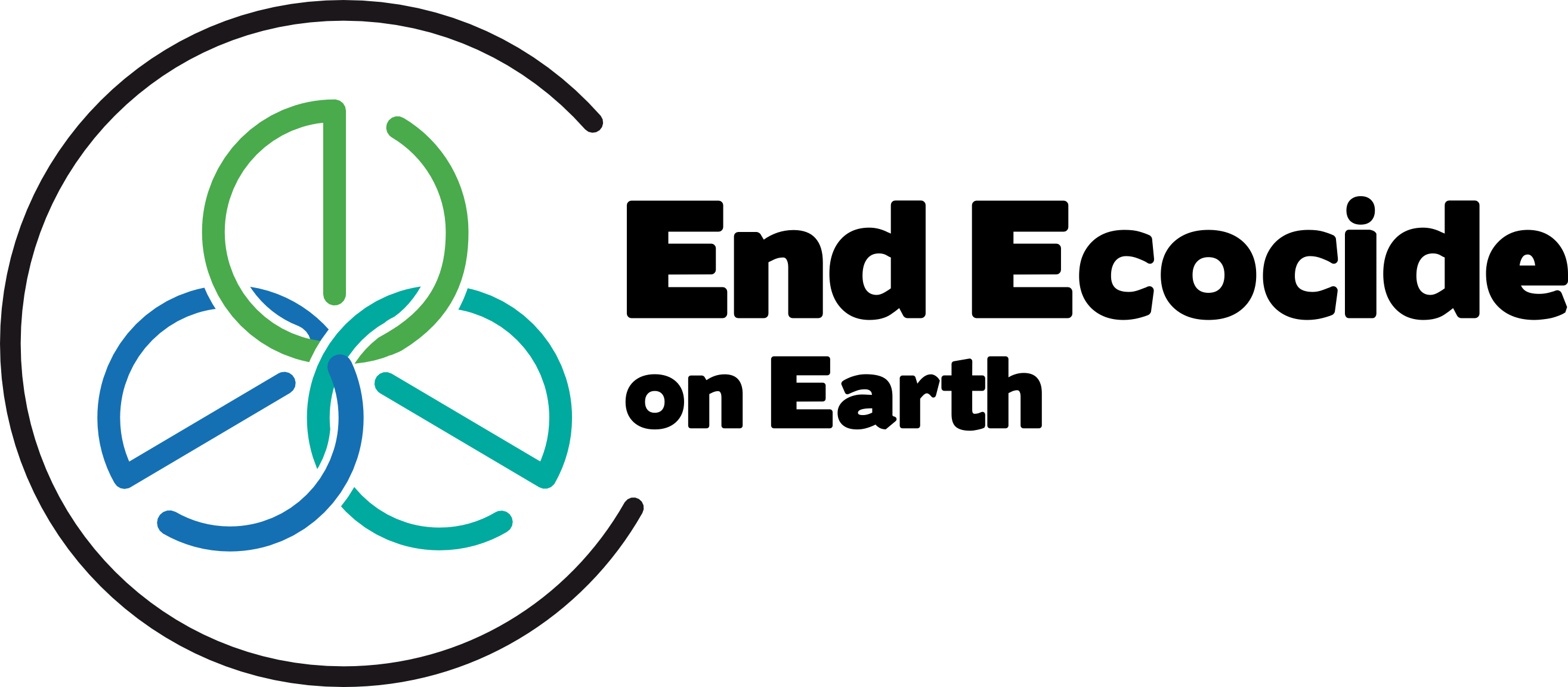 Let's End Ecocide together! Every hand helps!